Our Services


Attorney Katherine N. James-Bowers focuses exclusively on U.S. immigration law with the ability to represent clients in all 50 states and abroad. She has the knowledge and experience and contacts to assist you navigate the highly complex rules and regulations of U.S. immigration law. She will provide reasonable immigration solutions and options in the most cost effective manner possible, while providing you with one-on-one personal attention to your individual case.

The range of services includes:

Family Visas: including marital petitions, adjustment of status, removal of conditions, consular processing, fiance visas, work permits


US Citizenship

Extension and Change of Visa Status

Visitor's and Student Visas

Representation before USCIS, The US Department of State Consulates, Custom & Border Patrol land and air Ports of Entry, and state agencies.
We welcome the opportunity to discuss your immigration options. It is extremely important to choose a reliable law firm to navigate the complex immigration laws and ever changing procedures. We have a successful track record obtaining visas and solutions for our client's immigration issues.


Contact our office to arrange a consultation to discuss your immigration matters.

We provide full services in Spanish!!
Katherine N. James-Bowers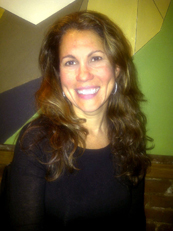 Born and raised in San Juan, Puerto Rico and educated in the U.S.A. and Puerto Rico, Attorney Katherine James-Bowers, received her J.D. from Roger Williams University School of Law. Prior to law school, she attended Sacred Heart University in San Juan where she received a Bachelor's of Art Degree in French. She is admitted to the Connecticut and Rhode Island Bar, in addition to the U.S. Supreme Court Bar. Attorney James-Bowers is eligible to represent clients throughout the U.S.A. and abroad before USCIS., in proceedings before Immigration Courts nationwide, the Board of Immigration Appeals, and all U.S. Embassies and Consulates throughout the world. Attorney James-Bowers is fluent in Spanish and speaks conversational French.

An active member of the American Immigration Lawyer's Association since 2002, Attorney James-Bowers served as Co-Chair of the American Immigration Lawyer's Association (AILA) New England Chapter's RI USCIS Liaison role for a term of three years; she also served as AILA NE's RI Congressional Liaison for a term of two years. Attorney James-Bowers is also a member of the RI Bar Association, and has held memberships in the Newport Chamber of Commerce, the Hispanic American Chamber of Commerce, and Alliance Francaise of San Juan, PR, and Providence.