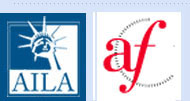 Immigrant Visas
Immigrant visas are visas by which a foreign national may obtain legal permanent residency or a "green card" as it is widely known. Having lawful permanent residency enables you to live and work in the U.S, but because obtaining permanent residency has become more complicated since September 11, 2001, applicants regularly need legal help navigating the process.

The two main categories of permanent resident visas are family based visas and employment based. Both categories have their own set of rules and regulations and both have their own timeframes as to when a visa can be obtained.
If your goal is to become a legal permanent resident, please contact our office today to arrange a free consultation and to learn how we can help you.


1. Employment-based immigrant visas

Obtaining legal permanent residency through employment is generally a three step process:

filing a labor certification,

filing an employment based visa petition, and

filing an adjustment of status application ("green card" application).
Each of these stages also have its own set of complex rules, regulations, and procedures.

The US immigration law provides for five preference based employment categories:


1st Preference:

Immigrants with extraordinary ability in business, arts or sciences

Managers and Executives of multi-national businesses

Outstanding professors or researchers
2nd Preference:

3rd Preference

4th Preference

5th Preference

Each of these categories have their own eligibility requirements and processing time frames; most of them also require filing a PERM application.

PERM process: Some employment-based applications require you to go through a process called Program Review Electronic Management (PERM). The main goal of this procedure is for the U.S. Department of Labor (www.dol.gov) to certify that there is a lack of qualified U.S. workers in your job category. Once the labor shortage is certified you can apply at the USCIS level for your employment based immigrant visa; if approved, you may be eligible to apply for your legal permanent residency card.

To read a more detailed memo on the process of obtaining legal permanent residency based on employment, please click here.

2. Family-based Immigrant Visas

Family based visas are obtained by the filing of a petition by a US citizen or legal permanent resident family member. You may have a petition filed on your behalf if:

You are an immediate relative of U.S. citizens, such as parent, child or spouse

You are the adult child, married or unmarried, of a U.S. citizen

You are the spouse or unmarried child of a lawful permanent resident

You are the brother or sister of a U.S. citizen

You are being adopted by a U.S. citizen
In order to be successful obtaining a "green card" via a family member, you must be able to prove the family relationship and that the person filing the petition, the petitioner, is either a US citizen or a legal permanent resident. The process is generally a two -step process: the first one establishes the relationship and the second step requires a filing for legal permanent residency by the foreign national. Foreign nationals that immigrate via a family member may also have their spouses or children immigrate with them. The processing time between filing a family based petition and obtaining legal permanent residency varies depending on the priority date, the country the beneficiary is immigrating from and the type of relationship between the petitioner and beneficiary. The process and processing time will vary if the foreign national is living abroad versus in the U.S.A.

Family based immigration requires adhering to complex rules, regulations and procedures under the US Immigration and Nationality Act, and depending on your case, the rules and regulations of other governmental agencies, i.e. USCIS, the Department of State, and Custom & Border Patrol.

Find out more about this program, as well as other means of obtaining legal permanent residency in the U.S., by contacting us today to arrange a consultation.



DISCLAIMER: This site and any information contained herein are intended for informational purposes only and should not be construed as legal advice. Seek competent legal counsel for advice on any legal matter.